2014 Arno's Caribbean Bear Cruise March 1 - March 9, 2014
aboard the Independence of the Seas (Freedom Class)
Click here for Arno's 2014 Caribbean Bear Cruise Reservation form
Pricing
Cabin
Starts at...
Inside Cabin
Sold Out
Ocean View Cabin
Sold Out
Balcony Cabin
Sold Out
Handicap cabins & Suites on request
Sold Out
Click here for the Itinerary




You speak, I listen! Many of our loyal customers asked for another fun-filled cruise to a warm destination in the winter, so here it is: In March 2014, we are going to the sunny Caribbean out of Fort Lauderdale, Florida, on a fabulous 8-night cruise.

This time we will be traveling on the Independent of the Seas, the sister ship of the Freedom of the Seas. It has all of the same fabulous features that we love including the Flow Rider, the ice skating rink, the rock wall, 10 whirlpools and swimming pools including the two hot tubs that hang out over the side

of the ship and the adult pool located next to the gym and spa.

Only Royal Caribbean offers such a wide variety of fun activities, shows, game shows, and ice skating to choose from while on board. We will also enjoy many private amenities during our cruise just for our group such as our Meet and Greet Cocktail Party at the beginning of the cruise and our Farewell Cocktail Party on the last day of the cruise where you will have the chance again to exchange phone numbers, email addresses, etc. one more time.

Our sailing date is Saturday, March 1, 2014, out of Fort Lauderdale.
Fort Lauderdale, of course, is a bear-fun town with plenty of all-gay resorts, a gay beach, and plenty of gay bars and restaurants. An added feature is that the Fort Lauderdale-Hollywood airport is easy to get in and out of, is only a short ride from the city, and has good and frequently inexpensive air service from many cities in the U.S.



| | |
| --- | --- |
| We will be arranging pre-cruise and post-cruise packages at a clothing-optional gay resort in Fort Lauderdale. Most of the resorts are close to the beach and close to the gay bars, so we will have plenty of daytime and nighttime partying to get the group into high gear before boarding the ship and to continue the party before heading home. | |


After two days of relaxing or partying at see (the choice is yours), we will arrive at our first port of call, everyone's favorite St. Maarten. This half-French/half-Dutch island is famous for its shopping, its beaches, and its cuisine. If you are in the mood to do some jewelry shopping, a short water-taxi ride from the port to downtown Phillipsburg for just $7 roundtrip will bring you to dozens of stores. Or if you envision a day at the beach, the island has loads of them. Two of our favorites are Orient Beach with its clothing optional section and the airport beach located at the foot of the Princess Juliana Airport runway. The experience will definitely "blow you away"! Or if you are digging a bit of French for the day, you can head over to Marigot for some swimming, shopping, and fantastic French-Creole food.


Our next port of call will be the sunny island of St. Kitts. This island has a rich colonial history with many interesting architectural points of interest. The island is also volcanic (dormant), so there are plenty of opportunities for hiking, and invigorating island tours offer breathtaking photo opportunities of the island and the surrounding blue Caribbean. Of course, St. Kitts also has a number of golden sand beaches for those who just want a relaxing day at the beach, and the island is famous for its West Indian Creole cooking, so a stop for lunch is a must.

Upon leaving St. Kitts, we will cruise to our next destination, San Juan, Puerto Rico. One of the largest islands in the Eastern Caribbean, Puerto Rico's landscape encompasses mountains, underground caves, coral reefs, white-sand beaches, and an incredibly massive rain forest that supplies fresh water to most of the island. At the same time San Juan, the capital of the commonwealth, is a big city with a bustling business district, glitzy resorts and casinos, as well as one of the most stunning examples of colonial life in the Western world.



For those who just want a relaxing day at the beach, the Condado (gay) section of San Juan is near the gay beach and close to the gay bars and is a short 10-15 minute ride from the cruise ship pier.

For the nature lovers among us, we can arrange to go to Bano Grande, a natural swimming pool, walk to the artificial nest of the Puerto Rican parrot, and then explore the Palo Colorado forest.

After we depart San Juan, our ship will bring us to our last port of call, Royal Caribbean's private resort in Labadee, Haiti. This exclusive destination offers pristine beaches, breathtaking scenery, and spectacular water activities. You can check out the new and exciting 300 foot long Dragon's Splash Waterslide that goes through 10 twists and turns, and ends up in the splash zone at Columbus Cove. Columbus Cove has one of the Caribbean's largest aqua parks as well as a great beach with natural tree shade for swimming and relaxing. Or check out Labadee's newest attraction, Adrenaline Beach with the Dragon's Tail Coaster, which will take you on a wild ride of curves, swerves, and dips through the mountainside forest with views of the ocean and our ship.
The adventurous can also experience the rush of soaring 500 feet above the beaches of Labadee on the Dragon's Breath Flight Line. Swoop down along the longest zip line in the world over water.



If you are just in the mood to relax in style, you can head over to Nellie's Beach and rent a private cabana with private water access, personal attendant service, and an upscale BBQ. For those who like to shop, Labadee Town Square offers a variety of local artwork, woodwork, and crafts representing Haitian culture for sale by the locals. Of course, complimentary food is available throughout the resort, and you won't want to miss the frozen drink special—the Labaduzee!"



| | |
| --- | --- |
| Once we leave Labadee, we will be at sea for one day on our return to Fort Lauderdale. In addition to our farewell cocktail party, we will have a day full of fun planned for you, so be sure to sign up for our mailing list to be informed about updates. | |




As always, we will design some amazing shore excursions in all the ports as well as the departure port, so stay tuned for updates.

Details will also be out shortly about the pre- and post-cruise hotel in Fort Lauderdale.


As always, if you have any questions, contact Arno at 1-304 964 0568 or at bearcruiseusa@gmail.com. We look forward to your joining us on our trip to the Caribbean with the bears, cubs, chubs and chasers, their friends and families. Yep, it is the diversity of our group that makes it so special. And officially we can now say it's the group with the most fun on the seas.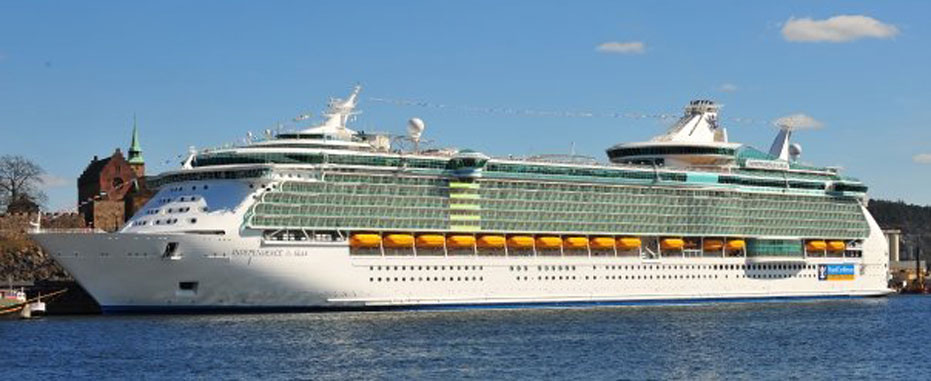 Click here for Arno's 2014 Caribbean Bear Cruise Reservation form
Itinerary Map ***



When it comes to beautiful beaches and sparkling blue waters, the Caribbean is really in a league of its own. And beneath their tropical paradise settings, these islands are home to rich culture and complex histories.